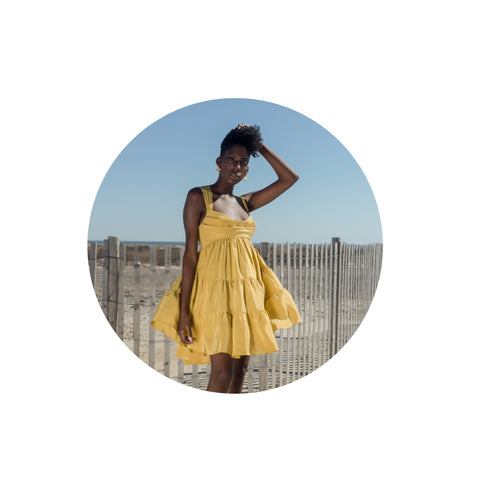 Pricing Strategy, what does it really cost to make a dress?
I've a good deal of time and a few sleepless nights working on the back end pricing out the collection.
It works out if you want to ethically make dresses in the United States in sustainable materials, it's a bit more expensive than what people might be used to paying for clothing.
I believe it's very important to make slow, sustainable ethical clothing accessible to as many people as possible.
So we have decided to have a 2.4x mark-up for each piece, the industry standard is anywhere from 3x-5x and up!
I'm excited to announce we will be able to offer special pre-sale pricing for our email subscribers of 15% off which is included below as pre-sale price . Please sign up for our email list to get this exclusive offer.
Below is the full cost breakdown for each of our pieces. I believe in being completely transparent with you on exactly what it cost to make each of our lovely styles and what time seamstresses making them make.
I would love to hear your thoughts on our strategy it's truly a delicate and difficult balance, making things the right way and still keeping them accessible. Please comment below or reach out to me directly. :)